When you hear the word 'wedding', you think about the bridal outfit, some ornaments, and beautiful shoes. But, there's a lot more to a bridal look than the outfit and the shoes.
For example, the jewellery you and your husband or wife to be wear plays a crucial role in complementing your bridal look.
You cannot just put on your wedding dress, style your hair, wear shoes, and come out in front of thousands of guests. You definitely need to wear some exclusive and unique jewellery to look outstanding.
Bridal jewellery trends keep on changing from time to time or season to season. There's a wide variety of amazing and trending wedding jewellery that will make you stand out as an autumn bride.
Find the best autumn wedding trends for brides to be before you go ahead and choose your bridal look.
Autumn Jewellery Trends for Brides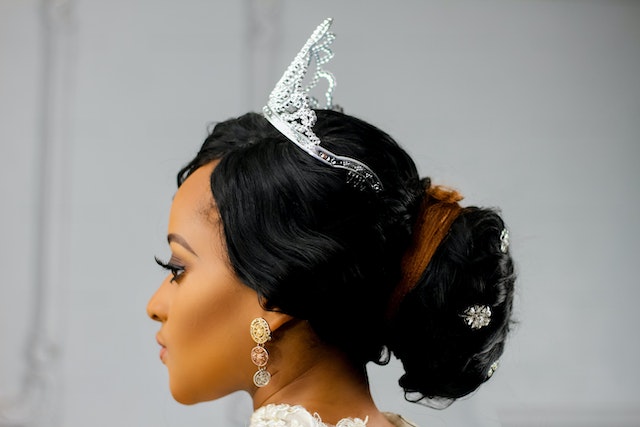 Autumn is just around the corner.
There's no denying that a wedding that happens in this romantic and beautiful season can be just as glorious as a summer wedding.
So, have you started your shopping yet? Or, are you still wondering what to wear on your big day?
When it comes to finding the right ornaments for your wedding outfit, you must always go for what you love.
Of course, everyone thinks it is best to wear something that goes well with the outfit. But is that it?
If you find it challenging to pick the most trending wedding ornaments and outfits, here we've compiled the best autumn wedding jewellery trends every woman about to get married should know.
Navette Rings


Navette rings now form part of many jewellery collections. No matter if it is a vintage ring or a brand-new one, a Navette ring makes great jewellery for a bride in autumn.

You can even choose Navette-style rings as your engagement rings. Believe it or not, this unique and sparkling ring will complete your autumnal wedding look.


Statement Earrings


Statement earrings have become a hot trend lately. Even the ladies celebrating some casual occasions are seen wearing this beautiful piece of jewellery.

If you want to highlight your earrings, statement earrings can work wonders. The question is "how to pick the best statement earrings for your big day"?

Well, you only need to pick earrings that compliment either the colour or pattern of your wedding dress.

Of course, you don't have to choose white or other light coloured earrings just because you are wearing light-coloured wedding attire. The best part about this wonderful piece of jewellery is you can either choose something that completely contrasts your wedding outfit or go for the matching pairs (depending on your preference).


Leaf-Patterned Jewellery


If you choose to wear a necklace it must compliment your wedding outfit. But it's a fall wedding! You cannot just put on any traditional necklace!

The most popular autumnal wedding necklace is the gold leaf patterned pendant. Well, that is for the ladies who want to keep their look simple. Brides-to-be can choose a fall necklace theme such as the "leaf ornaments" and pick all their jewellery that complements this beautiful theme.

From a gold-plated leaf bracelet to the greenish-yellow autumn special earrings to a leaf wood necklace; the leaf-patterned jewellery will make your fall wedding memorable and unique.


Autumn Special Coloured Stones


The list of fall wedding jewellery is incomplete without coloured stones. Similarly, your autumnal wedding bridal look won't be that cool without engagement rings. When it comes to engagement rings, what's better than coloured stones paired with sparkling white diamonds?

There's no doubt that coloured stones are getting more trendy. Bright-coloured gemstones on rings enhance the beauty of your hand. As it is a fall wedding, you can wear any aquamarines, sapphires, pale yellow, blue, teal green, and red coloured stones.

Depending on your choice, you can purchase a ring with your coloured gemstone at the centre or diamonds on either side of the ring. If you already own a coloured stone, why wait? Get it custom-designed right away!

Autumn Pearls


Now that you are holding an autumn wedding, you might want to find pearl jewellery that complements this season. A stunning vintage oak necklace is loved by many.

But there are other options available, such as the minimalistic fall brass earrings, silver leaf bracelets embellished with white pearls, autumn bronze pearl jewellery, acorn earrings – the list goes on.

Do you know why pearls are considered the number one choice for an autumnal wedding?

They signify simplicity and purity as natural pearls derive from the sea and are just as unique as natural diamonds. If you want to keep your look minimal yet classy, the pearl wedding ring is your ideal pick.


Open Wedding Rings


https://www.shutterstock.com/g/Passkhonphoto

The open ring is another beautiful jewellery option for brides-to-be. If you are planning your wedding in the autumn season, you must consider silver, yellow, or orange coloured stones for your wedding ring. If you have an heirloom stone that complements the autumn season, then get it designed in this beautiful and unique pattern.

The open rings feature two amazing stones (either of contrasting colours or matching patterns). They look simply stunning. You can even have the open rings designed for an autumn wedding couple.

These are some autumnal bridal fashion trends that'll hopefully guide you through current popular wedding jewellery ideas before picking your very own jewellery for your fall wedding.
Wedding trends always undergo change, but these suggested autumn wedding pieces of jewellery can look stunning in combination with other autumn jewellery elements and fashion.
So, what are you waiting for? If you're still uncertain, visit one of the most renowned wedding jewellery experts in London, Ovadia Jewellery, to discuss your autumn wedding jewellery options.