Tracking software tools or business/employee management software is an essential time management tool that keeps you and your company organized and working efficiently, especially with remote work in place.
It can provide insights into how everyone spends time in the company and is also available in the form of an app. The best tracking app should monitor staff's web browsing activities, block dangerous content, provide insightful reports, etc.
If you need the best software solution for tracking your tech company activities, check on affordability, features, and ease of use to help you meet your desires and requirements.
You can consider asset reliability solutions to help you find out which application you can invest in. This article will evaluate and review the tracking software you need to know about.
1. ProofHub
You need a powerful business management tool that will help take care of your business, and ProofHub has all features required. With the help of the app, you can streamline your process, share feedback, and store essential data under one roof. This app supports both Android and iOS to serve you to your satisfaction.
Also, you can plan your projects using the software with the help of valuable features like Gantt charts, calendars, and custom roles. It will help you solve any critical issues by holding online discussions with your team. In addition, you can track the time spent by your team to complete a particular task in your company.
2. DeskTime
It's a simple-to-use time tracking app with three essential features: productivity analysis, employee monitoring, and project management. This software will help to identify habits that might hinder the success of your company. You can do this by sorting out unresponsive pages on your website and coming up with the solution you need to improve.
Additionally, DeskTime will analyze your daily productivity based on the programs, apps, and URLs that your business supports. As a result, this indicates that the more time you spend on your productive/work-related sites, the higher your daily work output. Besides, you can create an employee group as you manage productivity individually in each group.
3. Odoo
When you are running a business, it will help if you have an application that handles all your tasks in one place for easy monitoring. Odoo is the best all-in-one business management software covering accounting, sales, project supervision, eCommerce, and CRM. This app is perfect, and you can fully integrate all your business processes automatically.
4. Workpuls
You need to know how your employees spend time at work by having deep insights into your company's inner workings. Understand the need of your employees working remotely on how you can increase their productivity. Workpuls follows enterprise-grade security and privacy standards that allow you to stay compliant with relevant business data regulations and privacy.
Furthermore, you can make a budget forecasting for your business using this essential software. It is crucial so you can accurately bill your clients without the fear of making errors. Nevertheless, it generates sheets to capture how your staff is using your business computers.
5. Bitrix24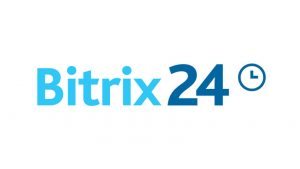 Bitrix24 collaboration software has all the necessary tools to monitor your files, projects, messages, tasks, and contacts. It's the best idea to choose to monitor your company with the help of communication tools, collaboration, and management. You can control how employees are working with video conferencing to group chat to discuss the progress and issues related to your company.
6. Clockify
Tracking the time, you spend on the project is essential, and Clockify will help you with features such as timer and default project. The timer helps your employees start and stop the task and work closely with the default project that allocates time for the project you're choosing. There is a reminder in case you forget to start the timer.
You get all analyzed reports to check how your team is handling the project to motivate you to motivate them. This software works on any device or browser that you like using. It's a friendly and easy-to-use software you can consider monitoring your business data.
Conclusion
Keeping your business productivity top-notch can be challenging, especially if you do not know how to monitor the progress. Using the applications mentioned above will help you track all your business data and make changes or improvements where necessary. Take advantage of those tools to ensure you are managing an effective business fulfilling its full potential.