Turning 70 is a huge milestone just like celebrating your 18th birthday!
Making 70 orbits around the sun is no small accomplishment and merits recognition. Our below 70th birthday present suggestions are both considerate and useful either to celebrate the recipient, indulge them, or simply share the love with them.
At 70, most people are no longer employed and enjoy retirement. They might maintain a busy social life full of many hobbies. Naturally, this might make it challenging to choose the ideal present. After all, they probably don't need too many "things" after 70 years on this planet!
We've put together a list of thoughtful, useful, and humorous gift suggestions to ease your gift-buying problems. Whether it's a he or she that is turning 70, they will feel honoured to receive one of these unique 70th birthday gifts, which are obviously also suitable for individuals that identify as they.
Disclaimer: All prices quoted are subject to change. 
70th birthday presents special for her
Invest in a gift that will make her feel special. It might be connected to her personality, a hobby, or something she can identify with.
Let her know that now that she has reached this significant age, it is time for her to enjoy the little things in life, whether the gift is thoughtful, funny, cool, creative, unique, or personalized.
1. Platinum Jewellery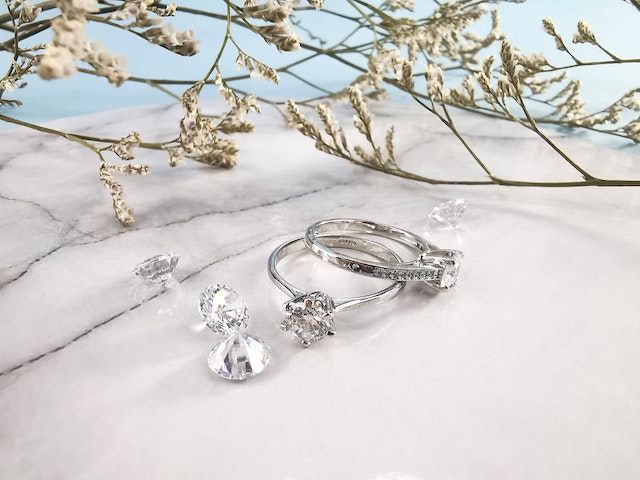 Consider a piece of platinum jewellery if you really want to give her a traditional 70th birthday gift that is deserving. Your mother or your wife might be enchanted by a simple pair of earrings, a ring personalized with a special message, or a pendant with her star sign or birthstone.
Price: £59.00
Check it here

2. LEGO Building Kit for a Bonsai Tree
For a woman celebrating her seventieth birthday who enjoys spending time gradually constructing things and who also likes plants, the LEGO Bonsai Tree building kit is a perfect option.
The wonderful gift idea is made out of various bright elements, including vibrant pink cherry blossoms and traditional green foliage. Your cherished friend or family member can make traditional bonsai trees without difficulty using various beautiful and vibrant decorative items. Notably, using one's imagination, one can switch out colours to create new and original bonsai trees.
Price: $49.99
Check it here

3. Necklace for Her in Sterling Silver with Seven Circles
You have the ideal plan if you want to make her feel unique while wishing your love a happy birthday. This necklace is a great option if you're trying to figure out what to get someone who is turning 70 as a gift.
It is a beautiful neckpiece with a significant purpose. It has seven silver rings, each for a different decade. Wearing this will represent her luxurious life as well as love.
Price: $44.99
Check it here

4. Heat-Assisted Relaxing Foot Bath Massager
What should you give an elderly woman? What about a machine that gives her feet the rest they need? With tiny rotatable gears and motorized massage rollers, this soothing foot bath massager is a clever device that delivers ideal deep massages that soothe your grandmother's soles while boosting healthy blood circulation and metabolism.
It is made to heat up quickly and keep the water at the ideal temperature she specified for the duration of the foot soak.
Price: £79.99
Check it here

5. Sensational Spa Package
Being pampered on their special day makes many women happy. If that's what your friend or family member, or colleague wants, a visit to one of the top local spas will make a wonderful 70th birthday gift that she will love. The majority of spas provide special occasion packages.
You can select among facials, full-body massages, manicures, the perennially popular pedicures, Dead Sea mud and minerals, seaweed wraps, hot stones, and aromatherapy because different packages offer different services.
Price: $100 Starting
Check it here

6. Personalized Fragrance
You can create your own smell using some of the birthday packages that some perfumeries provide. Why not treat the birthday girl to a course that teaches her the craft of perfume-making instead of choosing a store-bought fragrance?
Then, she can take it a step further and create a completely original scent that fits her personality.
Price: £155
Check it here

70th birthday presents special for him
Most men retire at age 70 and work to maintain their physical and mental fitness.
Their latter years allow individuals the opportunity to explore new hobbies after spending at least fifty years in the workforce. Additionally, they can participate in their interests, spend time with friends and family, and unwind and relax.
Our recommendations for 70th birthday presents for men include both indulgent presents and those that will make him smile.
1. Custom Platinum Cufflinks
Cufflinks symbolize sophistication and are worn by respectable, well-respected males who enjoy the tradition. For his 70th birthday, please give him a set of platinum cufflinks as a beautiful way to recognize his progress. Allow him to make a set of custom, hand-decorated cufflinks for a unique gift.
Your loved one will have the opportunity to create the cufflinks of his dreams based on his specifications, whether it be a family crest, his initials, or a devoted pet.
Price: $195
Check it here

2. Fountain Pen for 70th Birthday
For younger people, a pen could appear as a unique and affordable gift. However, an object like a pen has had much more significant meaning for previous generations. A fountain pen will make him nostalgic for his early school years when he had ink-covered fingers and smudged exercise books. Combining his platinum fountain pen with a leather-bound journal will help him be more creative.
Your friend, family member, or a colleague can record his memories of a bygone era and impart them to the subsequent group of prosperous men.
Price: $10 – $1000
Check it here

3. For Him, the Manliest Gift Set
For his 70th birthday present, give your friend, family member, or colleague the best party kit! Whether he likes whiskey or beer, this present basket will have him set for a cool drink. The entire package will be sent to him in an excellent ammo can that has been specially etched.
The coolest ammo can he has ever had, it can be used to store all his new gifts or transformed into the coolest piece of storage in his house where he can put everything from his favourite items to even ammo.
Price: $119.95
Check it here

4. Give Him the Gift of a New Adventure with Each Drink
He presumably prefers specific brands and varieties of alcoholic beverages after being of drinking age for more than 50 years. He has probably never experienced his favourite foods after they have been given a new fantastic, smoky flavour, though!
One of men's most original 70th birthday present ideas is to surprise them with this tremendous smoke box system! Each beverage your friend or colleague uses with it will have an altogether distinct flavour. Who knows what exciting concoctions of booze and wood chips he'll concoct?
Price: $299.95
Check it here

5. Gift of Champagne and a Balloon
This gift bundle is the ideal gift to send to someone turning 70 and is necessary for every 70th birthday. Let someone crack open a single bottle of Moet & Chandon Imperial Brut Champagne to celebrate the special occasion with family and friends. It is the ideal gift because it is enclosed in one of our wooden "Happy Birthday" custom packagings and includes a 70th birthday helium balloon.
Add a personal note to the gift card to complete it, then have it delivered anywhere in the UK. You can send this incredible gift to a loved one on the next day or on a specific date because delivery on such days is an option.
Price: £75.00
Check it here

6. Custom Watch 70th Birthday Present
Give your dad a luxury gift for his 70th birthday by enhancing his wardrobe with this attractive and bold timepiece.
The genuine leather strap of this watch is splash-proof and more robust because of the toughened mineral glass. With the help of our unique skeleton dial feature, you can see what's going on within your watch's internal workings. This automatic watch is constructed with the utmost craftsmanship and functions without batteries.
You don't need to wind it; wearing it is enough to keep the exact time.
Price: $99.95
Check it here

As you can see, 70th birthday present ideas are much more diverse than cake, tea, and sausage rolls.
Even if you decide not to utilize any of our recommendations, allow them to stimulate original thoughts of your own. There is a lot of wisdom to be gained from the 70-year-old in your life since they have seen, heard, and experienced so much. Celebrate them and their life by giving them a gift that will make them feel respected, loved, and honoured.
For tech, geeks check out this gift guide and for gift, bargains go through our coupons list.