Buying a house for the first time is an enormous investment. For most, it is the single largest investment they make in their lifetime.
Unlike purchasing a car, buying a home is a complex procedure.
You must time it perfectly (buy when the market is not too overpriced and interest rates are low), make a down payment, get a mortgage approved, and finally, a series of legal documents have to be processed.
Only then do you get your hand on the keys to the house?
In this article, we shall shed light on the salient points you need to be aware of when purchasing a property in the UK.
Different Types of Homeownership in the UK
Before we embark on this discussion it is important to note that there can be three types of titles when it comes to property.
Landlord – The person who is the owner and holds the absolute right to it.
Lessee – The person who has leased property from the landlord. The rights of a lessee and what he can and cannot do are a part of the lease deed.
Renter – A person who has rented a property from a landlord. Unlike the lessee, he does not have the right to enjoy a property for a long tenure. We often substitute the terms tenant and renter. The differences between them are subtle and mired in legalese.
1. Sole ownership
A person who enjoys, alone, property rights. This is the highest possible right (above that of a joint owner or lessee). His only liability is to pay taxes as applicable to local municipalities, boroughs, and other forms of local government.
A sole owner can give his property on lease or rent or sell it. He can bequeath it to a survivor or an organisation (many prefer to leave property to church or various non-governmental organisations).
2. Joint ownership
When two or more people own a property, we call it joint ownership. It is usually the result of a death, e.g., the father dies without a will and the property passes to three offspring. Neither can sell the property without the consent of the other. Unless they agree to a division of property, neither can bequeath a particular part of it to a survivor.
Ownerships come in different forms in the UK: freehold, leasehold, and commonhold.
1. Freehold property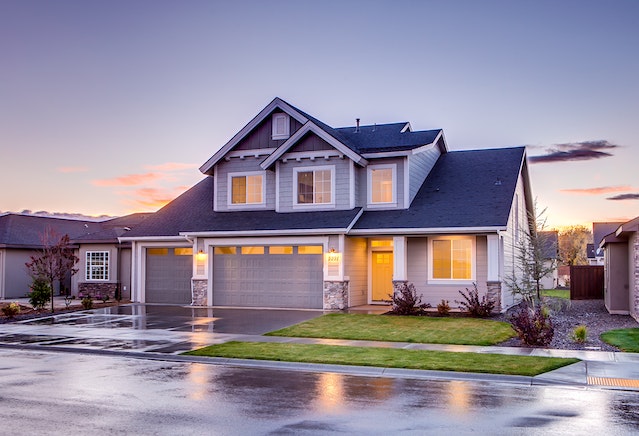 Freehold ownership is unlimited. The Broughton Hall Estate in North Yorkshire has been owned by the Tempest family since the Norman conquest in the 11th century.
Freehold is self-explanatory – the property is free from any outside obligations and owned outright.
If you own a freehold property, you own the land and building. This is important. If you own a building on land owned by someone else (say spouse) you do not have absolute ownership but a form of joint ownership.
Other than tax and statutory obligations (fees for maintenance of roads and amenities) you have no liabilities.
2. Leasehold property
Leasehold property arises because of an agreement between the owner (known as the lessor) and the lessee (the person who buys the lease).
A leaseholder occupies the said property for 99 or 125 years, but it can also be for shorter periods. Most leases come with the right to construct and modify a structure, but at the end of the lease period, the lessee can claim no surrender value.
A leasehold may be paid in a lump sum or have a recurring payment known as ground rent. You can find more information here: https://www.lease-advice.org/.
3. Commonhold property
Flats (Britain) and apartments (USA) are structures with multiple residents who have freehold ownership of their portion. It is demarcated clearly on building plans and sale deeds.
No single entity owns the land on which a block of flats and apartments stands.
Everyone handles their own maintenance and taxes and a fixed contribution is decided through mutual consent (usually a resident's committee) for the common-use area such as gardens, walking paths, terraces, and internal roads. Commonhold law came into force in 2002. Currently, the law is being reviewed to give the occupants more rights.
7 Steps to buying a Home as a First-Time Buyer
1. Choosing the area
In most cases, buying a home is a lengthy process and takes a few months.
As a prospective homeowner, you need to decide where you wish to live and the type of property you want for your family (flat or stand-alone house).
Buyers usually base their decision on several considerations:
Length of commute
Distance from family members
The cost of property in the neighbourhood
The socio-economic condition of the surroundings, e.g., crime rate, poverty
Whether you prefer a flat or a stand-alone house purely depends on the size of your family and your budget. Stand-alone homes are usually more expensive and can need quite a bit of maintenance. On the plus side, you enjoy absolute privacy and complete freedom to modify freehold properties compared with leasehold properties.
2. Applying for a mortgage
This is the first step of the application where you investigate how much loan you are eligible for. Most banks prefer their clients to be invested in and demand a 5% down payment. The rate of interest and tenure of the loan depends on your occupation and income as well as on the value of the property.
3. House hunting
Once you have an idea of the type of neighbourhood you prefer, sign up for online property trackers such as Zoopla and Rightmove. They can show you hundreds of properties and far surpass the capability of a real estate agent.
Online property markets may or may not act as the middleman depending on the type of service you choose. Very often, a seller would have handed the task to a real estate agent who would list the property on a site. For people looking to buy and sell a house quickly, the best options are postings on different property websites so that the listings can be found very easily and quickly via search engines.
4. Visitation
Make a shortlist of a dozen properties at least. Call the owner or real estate agent and ask them about the price and conditions. If your budget allows a possible purchase, view the property. Visit at least twice at different times of the day to gain a reliable idea of the neighbourhood ambience.
If you like the property, it makes sense to call in on a few neighbours. After all, you do not want to end up next to a grumpy couple who argue 24×7. An obliging neighbour would also let you know about the nearby amenities (hospitals, bank branches, ATMs, railway stations).
Do not end up on the flight path of an airport or RAF base. Otherwise, your peace would be shattered by the sound of jet engines. Ensure you also check the nearby facilities such as schools, hospitals etc.
5. Getting the mortgage
Assuming you and the seller have decided on a price, make a more specific approach to the bank. Provide them with the details of the property and ask them to proceed with loan formalities.
It is not easy, and banks seldom grant loans in a couple of days. The bank would perform its due diligence. They not only verify your creditworthiness but also if the property is worth what you are paying for it. They would not like to provide a £130,000 loan for a property they estimate is worth no more than £105,000. After all, the property is the collateral.
6. Engaging a legal expert
You need the help of a property solicitor once the bank approves the loan.
The title of the property needs to be verified (if the owner has the right to sell or if it is joint ownership). There also needs to be a check if the property is tied up in litigation.
The solicitor would verify these facts and ensure you have a clear title once you purchase.
The sale process involves a preliminary offer and a final sale deed. These must be registered and legally binding on both parties.
7. Buying a property
You are now in the final stage. Lawyers of both parties will be present when the signatures are made, and the property handed to you in return for payment.
There are intermediary steps you may avail yourself of, such as having the house surveyed by an accredited surveyor.
Recent Developments in the UK property market to consider for First-Time Buyers
UK cladding scandal
The Building Act 1984, Housing Act 2004, Regulatory Reform Order 2005, National House Building Council – the number of acts and regulations governing the safety norms are plentiful.
The Grenfell Tower tragedy that caused the death of 72 occupants in 2017 focused attention on retrofitting buildings clad with aluminium composite material. At least 446 high rises with similar cladding were identified.
The cost of the alteration was between £10,000 and £30,000, causing few to file for bankruptcy. Various relief measures were announced by the government to reduce the burden on leaseholders. The last one in February 2021 promises a £3.5 billion cladding replacement fund to reduce the financial burden on occupants. However, because of this incident, leasehold properties where leaseholders are required to pay for any building works necessary have become less popular due to the steep rise in the cost of maintenance and service charges.
Bank of England Interest Rate Increase
The Bank of England base rate has increased from 0.1% in December 2021, to 2.25% now (November 2022). The BoE base rate hasn't been this high since 2010.
For example, if you have a loan of £130,000 mortgage that you want to pay off over 25 years. If the interest rate on the mortgage is 3.5%, the monthly repayment will be £651. But if the interest rate is 0.5% higher – the amount we raised interest rates in September 2022 – the monthly repayment rises by £35 to £686.
The rate of inflation is currently about 10%. It is expected to stay above 10% for a few months, before starting to fall. And it should fall all the way back to our 2% target.
Cost of Living Crisis
The cost of living is growing and 'experts' warn that a possible 18% inflation is to be expected next year. Ofgem says it'll review price caps quarterly which could send monthly energy bills skyrocketing to nearly £4,000 or more for the average household. Global energy prices are higher due to the Russia-Ukrainian war and inflation and there is no letdown in sight.
Homeowners will be faced with paying possibly hundreds to thousands more each month and they need to calculate whether they can afford to so before making the property purchase to ensure they can repay their debt if they buy it with a mortgage.
If you purchase a leasehold property and feel that the service charges are unfair, then you challenge these. Learn more here.
If all fails, you can contact a mediator to act between the resident and landlord:
https://www.housing-ombudsman.org.uk/.
In Summary
Though buying a home is long and arduous, property prices are rising at their strongest pace since 2007 and property investment remains one of the most secure types of investment. If you wish to own a home, you should ensure that you know what you want, how much you can afford and what is the best solution for you. Hopefully, this guide will help you with establishing this.