London Protests against Vaccine Mandates & Covid Restrictions – What Mainstream Media barely cover!
Thousands gathered at London's Parliament Square in Westminster on the 18th of December 21 to protest vaccine mandates, vaccine passports and severe Covid 19 restrictions imposed by the UK government.
This protest hardly received media coverage, and this was picked up by several Twitter users that reported the protest. They questioned this, especially living in one of world's oldest democracies!
THIS IS HUGE. @BBCNews ???

👏🏼🌸🇬🇧#londonprotest #NoVaccineMandates #NoVaccinePassportAnywhere #NoVaccinePassports #enoughisenough #together pic.twitter.com/ZsYUVpjJzQ

— Alexander Supertramp 🌸 (@hushlaa) December 18, 2021
As protestors questioned the lack of mainstream media attention, many took it on themselves to share videos of the protest. A popular Twitter user from Essex, Adam Brooks, highlighted the strength of the crowds gathered in London referring to them as the 'majority'.
The 101 rebel MPs showed you that our position isn't an extreme one,

I am simply here for a free society, against coercion, against mandatory vaccinations and in support for my struggling industry.#EnoughIsEnough #londonprotest

We are the majority. pic.twitter.com/OHZns2T7Zz

— Adam Brooks (@EssexPR) December 18, 2021
A protestor also tweeted about the stark contrast between the protest numbers and the confusing narrative reported by a British media house, raising questions about the media's bias.
Even GB news is lying to you. "Just a handful of protesters" she says, walking nowhere near the actual protest, where up to 200,000 people walked #together

Question everything. Because your revolution will not be televised.#NoVaccinePassportAnywhere #COVID19 #GBNews pic.twitter.com/oH9cKyD3B1

— Bernie's Tweets (@BernieSpofforth) December 19, 2021
British Activist and Radio Presenter, Maajid Nawaz interviewed protestors live on social media to share the voice of protestors.
I will not be broadcasting on @LBC tomorrow. Instead, I will be broadcasting live via my social media from the London PROTEST against FASCIST vaccine MANDATES

I will interview protesters from Parliament Square

because the revolution will not be televised

See you there #RESIST https://t.co/EScSnpuTQj

— Maajid أبو عمّار (@MaajidNawaz) December 17, 2021
The demonstrations were organized by 'Take a Stand London', 'Save Our Rights', 'The Great Reopening' and other groups on Saturday 18th Dec 2021. These came as a response to PM Boris Johnson talking about compulsory vaccination, just 6 months after 'Freedom Day' from coronavirus!
The protest is also supported by a movement called the 'Together Declaration' with 1,700,000 signatures including those of MPs, religious heads and business leaders. The movement campaigns against vaccine mandates, vaccine passports and mass testing.
Similar protests echo in other parts of Europe including France, Germany, Vienna, Belgium, and Netherlands as governments reimpose sweeping restrictions on free movement and social visits in response to the recent surge in Covid cases due to the Omicron variant.
Paris continues its six months straight of protesting against vaxx mandates. pic.twitter.com/jrDDNbAFsA

— Aaron Ginn (@aginnt) December 21, 2021
Journalist and Political Commentator, Peter Sweden tweeted the list of countries where 'freedom protests' are happening while barely being reported on.
Freedom protests this week

– France
– Norway
– Sweden
– Denmark
– Germany
– Austria
– Italy
– Croatia
– Spain
– Australia
– Canada
– Switzerland

Hundreds of thousands protesting for freedom all over the world.

And barely anything about it on the news.

— PeterSweden (@PeterSweden7) November 28, 2021
Hans Kluge, WHO Europe Director, has commented that mandatory vaccines should be the last resort and public confidence and trust in authorities should be considered.
'Mandates around vaccination are an absolute last resort"

WHO Europe director Hans Kluge has said public confidence and trust in authorities must be considered before any talk of mandatory vaccines. pic.twitter.com/j37SmvbMO6

— GB News (@GBNEWS) December 7, 2021
Covid Self Isolation Days Reduced as New Rules Bring Hope for Christmas Celebrations
Breakthrough Covid infections are on the rise this week but since Christmas is around the corner, it is time for some good news following from the government's Plan B. Self-isolation days are cut from 10 days to 7 for fully vaccinated Britons who have Covid, the UK government announced before the holidays.
Health Secretary Sajid Javid said the 'sensible' new rules will minimize disruptions in people's lives and ease staffing shortages in the NHS.
We want to minimise the disruption Covid has on people's lives.

Following expert clinical advice, we have cut the self isolation period from 10 days to 7 – provided you have a negative LFD on days 6 & 7.https://t.co/jpGVs2uoNC

— Sajid Javid (@sajidjavid) December 22, 2021
The rule is applicable only for those who are fully vaccinated and get a negative result through a lateral flow test taken 24 hours apart on day 6 and day 7. Those who are not fully vaccinated will have to continue with a 10-day self-isolation period.
UKHSA CEO Dr. Jenny Harries said 'the new guidance will help break chains of transmission and minimize the impact on lives and livelihoods'.
BBC Breakfast GP Dr. Rachel Ward hailed the news as 'positive' but insisted that 'many people need 10 days off to recover'.
In England the Covid self-isolation period has been reduced to 7 days if you test negative twice.

GP Dr Rachel Ward tells #BBCBreakfast the new rules are a 'positive move' but 'many people do need 10 days off to recover'.https://t.co/DEhauWMWR6 pic.twitter.com/Y7cafYRbCn

— BBC Breakfast (@BBCBreakfast) December 22, 2021
Meanwhile in Scotland, household contacts of anyone who tests positive for Covid must isolate for 10 days.
Scottish Conservative Leader, Douglas Ross urged that the current self-isolation rules are not sustainable and may bring essential services to a halt in Scotland.
To protect our essential services and stop our economy from grinding to a halt, self-isolation rules must be eased pic.twitter.com/WJJc7Icryh

— Douglas Ross MP MSP (@Douglas4Moray) December 23, 2021
Mr. Ross wants this to change to how it is in England now, but Nicola Sturgeon is being 'too cautious'. The First Minister of Scotland said, 'high transmissibility could outweigh lower severity'.
Worth a listen as Prof Sheikh outlines the v encouraging data published y'day on Omicron hospitalisations – but also reminds us that we must act to slow transmission while boosters completed. Otherwise higher transmissibility could outweigh lower severity and still overwhelm us. https://t.co/OBhu3VwuQd

— Nicola Sturgeon (@NicolaSturgeon) December 23, 2021
More Premier League Football Fixtures Cancelled on Boxing Day due to Covid Outbreaks at the Clubs
UK football fans are saddened and frustrated as some Boxing Day matches get called off, dimming the festivities for a second consecutive year.
The football Premier League confirmed the postponement of 3 football games between Liverpool and Leeds, Watford and Wolves, and Everton and Burnley following requests from Leeds United, Watford and Toffees due to Covid outbreaks.
Following postponement requests from @LUFC and @WatfordFC as a result of COVID-19, the Premier League Board met this morning and regrettably agreed to call off the two affected clubs' Boxing Day fixtures

Full statement: https://t.co/icqowbeWY8 #LIVLEE #WOLWAT pic.twitter.com/WoDSf9x3ZB

— Premier League (@premierleague) December 23, 2021
The statements from the premier league came with a short notice informing that 'safety is the priority' as they previously cancelled football fixtures due to Covid outbreaks in teams.
Daniel Podence, winger for Wolverhampton Wanderers tweeted his disappointment.
No Boxing Day

— Daniel Podence (@daniel_podence) December 23, 2021
Everton FC cited the inability to field a team due to players being either injured or Covid-19 positive.
Our Premier League fixture at Burnley on Boxing Day has been postponed due to the number of COVID cases and injuries in our squad. pic.twitter.com/KOTVIOhuPz

— Everton (@Everton) December 24, 2021
The Premier League recorded as many as 90 positive Covid cases last week and the number is rising. Despite the outbreak, the league is going ahead with fixtures as planned and postponing only on a match-by-match basis.
Liverpool FC Captain Jordan Henderson expressed his concern that 'player welfare is not being taken seriously'. Former professional footballer Gary Lineker also shared his agreement.
Agree with @JHenderson. Understand the tradition around Boxing Day & even New Year's day fixtures, but there's surely no need to sandwich another game between those two dates. Yes, they're well recompensed but ultimately the quality drops & paying fans won't get value for money. https://t.co/xYR7d7Plzi

— Gary Lineker (@GaryLineker) December 22, 2021
Boxing Day is celebrated in the UK on 26th December, the day after Christmas. Originating as a tradition to give gifts to the poor, today it has transformed and is primarily known as the 'Shopping Day'. It is a highlight on the Football Calendar with the most awaited matches being scheduled on the day.
The Reviews are in for The Matrix Resurrection and Fans are Divided!
Note: No spoilers here!
It is the age of the Metaverse and the fourth instalment in the franchise is well versed in it. Critics are praising its stunning visuals, intense moments and phenomenal cinematography and fans are excited for the science fiction, it's Christmas release being perfect timing!
A netizen's tweet went viral as he shared a visual from Simpson's that said 'A Matrix Christmas'.
can't believe the Simpsons predicted the Matrix Resurrections pic.twitter.com/nwDGIh5gFZ

— the thicc husband & father (@lukeisamazing) December 22, 2021
A movie critic remarked 'Christmas is about to come early'!
THE MATRIX RESURRECTIONS is absolutely incredible. not as an action movie or a modern hollywood franchise sequel, but as an antidote to them.

for anyone who found Spider-Man: No Way Home super depressing, xmas is about to come early.

my review: https://t.co/tuP390nhgZ pic.twitter.com/fZBu5qirLH

— david ehrlich (@davidehrlich) December 21, 2021
However, reviews are quite divided for the sci-fi film. Some hail it as 'the boldest and most vividly human franchise sequel since the Last Jedi' and feel it is what they had been waiting for after an almost two decades wait since the last Matrix movie in 2003.
A Twitter user commented on this long gap saying an entire new generation lacks first-hand knowledge of the falling green text in the movie!
God. Just realized. We've reached a generation of people who don't have first-hand knowledge of *why* the falling text in the Matrix is green.

— Dr. Rebecca Gibson (@RGibsongirl) December 21, 2021
Others claim it has been 'made to appeal to the zoomers', 'laughably bad', 'messy' and 'another truly horrible sequel'.
The Matrix Resurrections is a bunch of really good ideas stacked together to make a bad — and sometimes ugly — film. Our review: https://t.co/ecfmAqSpjF pic.twitter.com/r1jdPpVh3T

— IGN (@IGN) December 21, 2021
Co-written and directed by Lana Wachowski, Matrix Resurrection focuses on the story of Neo, played by Keanu Reeves, Trinity, played by Carrie-Anne Moss, and Morpheus, played by Yahya Abdul Mateen ll and is showing in cinemas now.
Kindness, Cheer & Wishes Pour in as UK Celebrates Christmas Eve and Reminisces on the Year 2021
Along with the winter solstice and as parts of Eastern Scotland wake up to a white Christmas, the festive spirit is high, and Christmas wishes in the UK are pouring in on social media from public figures alike.
Queen Elisabeth dedicated her Christmas message this year to "her beloved Prince Philip", while looking ahead to her Platinum Jubilee in 2022, highlighting the birth and new beginnings as the underlying symbolism of the Christian festival that she loves to celebrate.
"And for me and my family, even with one familiar laugh missing this year, there will be joy in Christmas, as we have the chance to reminisce…"

In her 2021 broadcast, The Queen reflects on the life of the Duke of Edinburgh, while looking ahead to her Platinum Jubilee in 2022. pic.twitter.com/IMf3aW4IxI

— The Royal Family (@RoyalFamily) December 25, 2021
In a tweet on Christmas eve, the Roman Catholic Church's Pope Francis urged people to take care of the poor and the weak during the pandemic.
For it to be truly #Christmas, let us not forget this: God comes to be with us and asks us to take care of our brothers and sisters, especially the poorest, the weakest, the most fragile, whom the pandemic risks marginalising even more.

— Pope Francis (@Pontifex) December 24, 2021
The Duke and Duchess of Sussex, Prince Harry and Meghan Markle shared the first photo of their daughter Lilibet on their Christmas card for 2021. Award-winning UK based journalist Dionne Grant shared the card on Twitter.
Prince Harry and Meghan Markle, the Duke and Duchess of Sussex, release their 2021 family Christmas card featuring the first photo of daughter Lilibet Diana: "Archie made us a 'Mama' and a 'Papa', and Lili made us a family" pic.twitter.com/mlhfEMGshF

— Dionne Grant (@DionneGrant) December 23, 2021
Social media is filled with UK celebrity Christmas moments! Victoria Beckham also shared a photo of the beautiful family geared up for the festivities.
Christmas kisses from the Beckhams! pic.twitter.com/3tJYvJNcZF

— Victoria Beckham (@victoriabeckham) December 25, 2021
A Santa Splash swim was held at Helen's Bay Beach in Northern Ireland as several hundred people took part on Christmas eve in an annual tradition in aid of local charity Storehouse.
In Pictures: Helen's Bay Christmas Day swimhttps://t.co/8dXIIZaAKL pic.twitter.com/VIQDWQvgN5

— Belfast Telegraph (@BelTel) December 25, 2021
Meanwhile NHS staff and volunteers worked even on the holidays to deliver jabs as part of a 'Jingle Jab' campaign. Thousands of citizens took time out of their celebrations to get a booster vaccine dose over Christmas.
Thank you to the NHS staff and volunteers who continue to deliver jabs at vaccine centres throughout Christmas Day and Boxing Day.

Make the booster a part of your Christmas this year and #GetBoostedNowhttps://t.co/OlRAmaLuOd

— Sajid Javid (@sajidjavid) December 24, 2021
A happy, healthy, and joyous festive season to our readers from us. Merry Christmas and a happy New Year ahead!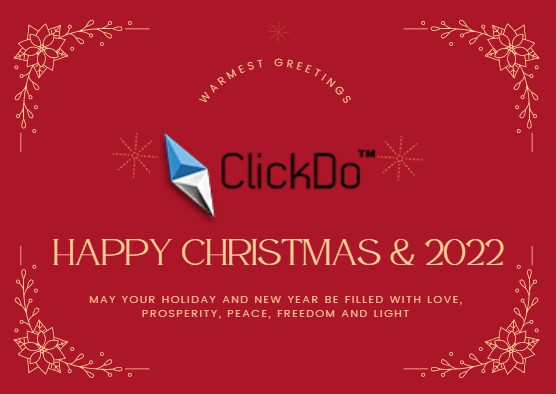 Post curated by Nidaa Koreishi & Manuela Willbold