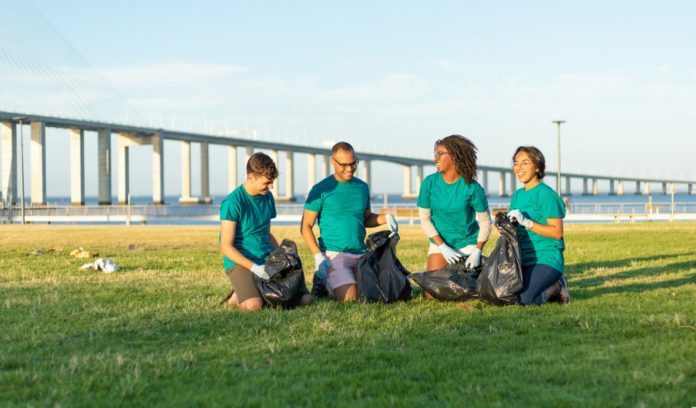 Are you a resident of London and looking for the best rubbish removal company? It could be your residential rubbish, office rubbish, commercial rubbish, or whatever. It doesn't matter, there's only one company that won't disappoint you; Junk Bunk! Junk Bunk is your London go-to rubbish Removal Company, they pride themselves on offering professional and affordable clearance services to residents of London and the surrounding areas.  Rubbish removal is a crucial task that should only be entrusted to a reliable company that won't fail you at any day or time. Check more details about the best rubbish removal company on our Business website.
Here are 4 good reasons why you should hire Junk Bunk for all your rubbish removal needs
Jack of all trades

whether you're moving to a new house, looking to get rid of old furniture, clearing your basement of junk, building materials, and so on; Junk Bunk got you covered. Here, you're always assured of a wide range of clearance services in London all offered in a flexible, affordable, and professional manner.  The services include residential and domestic clearance, flat clearance, office clearance, garage clearance, garden waste removal, to mention but a few.

Fully certified

you'll also be pleased to note that Junk Bunk has met all the legal requirements needed for a rubbish removal company to operate in the London area. All the staff and crews are qualified, insured, and very passionate about what they do. Their safety as well as that of your property and those present is always observed at all times.
Well equipped

rubbish removal is a complex task that entails lifting of heavy items and transporting them from one place to the other. Don't worry, leave it to the real experts to do the hard work and deliver the results. Junk Bunk has all the modern equipment needed to undertake even the most seemingly complex tasks. They include vans, specialized trucks, waste bins, protective gear, etc.

Same day service

Like mentioned, waste removal is a crucial task that cannot be delayed or postponed. With Junk Bunk, you can hire their same day services by simply dialing 020 3769 2921. The company takes in mind that you could be having a busy work schedule and don't have much time to keep waiting. As such, they offer their services every day including on weekends and public holidays. You need them, just dial and sit back! They will also give you a free no-obligation quote; no hidden fees, no parking fees, no monkey business.
 For more inquiries, please feel free to drop an email to office@junkbunk.co.uk or dial 020 3769 2921. You simply can never go wrong with this rubbish removal company, they have demonstrated time and again why they are the leading rubbish removal company in London and beyond. Apart from service delivery, you'll also be glad to know that you're hiring a company that attached great importance to the environment; over 80% of all waste and rubbish collected by Junk Bunk ends up in recycling plants.